The history of the Company
The history of the Company
Company Svetofor originates from 1989 year with the legal form of a cooperative "Svetofor". The company was founded by Dogaev Viktor Vasilievich. It was the first commercial company in the market of St. Petersburg for the training of drivers since the resolution of commercial activity. During this time the company has developed rapidly. The company has successfully overcome the economic crises in Russia, 1991., 1998, 2008, 2014, which proves the efficiency of management and sustainable business model of the company.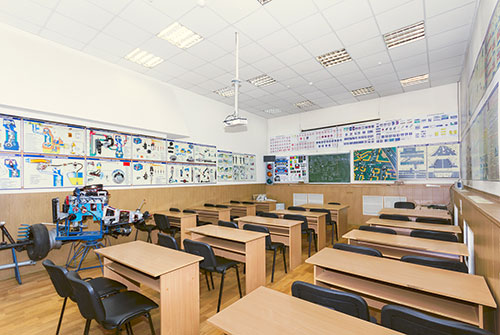 2010. Svetofor manages the founder's son – Dogaev Artem Viktorovich, he is now 37 years old. Given the above, we can say that the company Svetofor is a family business. The main activity of the company is training drivers of vehicles of all categories. For 28 years, the company has accumulated vast experience in the methods of training future drivers.
Since inception, the company has grown 10 times and is now available in a variety of subjects of the Russian Federation. Now the main activity of the company is the technological development of distance learning models using analysis of behavioral characteristics of the future drivers with the use of artificial intelligence methods in their learning process in real-time. The company was the first in the market of St. Petersburg and the Leningrad region, which was implemented in the learning process distance learning in real time with the ability to communicate with the teacher during the lecture.
2011 year, the company conducted a campaign in partnership with the company "Groupon" sales of services to prepare drivers with the use of the distance learning course the theoretical skills in real-time; this action was recognized by the company "Groupon" best in the world in terms of sales in promotion period, thus confirming the high demand for the provision of a qualitatively new model of driver training. For research and development in the field of modern distance learning technologies for training of drivers by the management company of the Svetofor Group – JSC "Svetofor Group" in 2015 received the status of resident of SKOLKOVO Innovation Center (Moscow). Development company immediately find practical application, based on its own Federal network of educational centers. Now about 40% of students of educational centres of GK Svetofor pass theoretical training remotely, and that number will only grow.
Development of the company together with the Fund "SKOLKOVO" innovation exhibitions in Moscow, in Singapore, in Dubai, where they aroused great interest from foreign consumers; currently, we are studying the model of access to foreign markets in partnership with local players. The company's products in the field of remote educational technologies at training of drivers was recognized as innovative and is included in the list of innovative, high-tech products and technologies and recommended by state, city customers the Innovation Agency of the Government, Moscow to 2017
Now the company is developing dynamically and will 2019. to carry out placement of its own shares on the MICEX stock exchange (IPO).
You can become their customers.