Strategy
Company Svetofor in 5 years – a vision for the product
The main strategy of the company is to take strong leadership position in the market in the future 5 years. Сompany's strategy includes the following directions, namely: the Company aimed to take strong leadership position in the market of training and education drivers through a combination of (1) aggressive connection training centers for online platform, (2) organic growth branches and (3) M&A transactions. To implement easily scalable development strategy need 388 million RUB (To achieve the above objectives the company carries out a placement of shares in the IIM sector of MICEX) :

Transformation product of Educational platforms in the Marketplace for training centres and trainees will expand the list of services and products to other stages of life of the user (for example aggregation karteninhaber services, lead generation for auto dealers and insurers, and others), thereby increasing LTV per user.
Educational platform driver training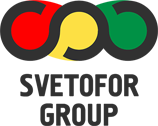 Marketplace for training centres and trainees
To continue investment in IT platform and preparations for the placement of shares on the stock exchange, the Issuer in October 2018 successfully carried out a bond issue (https://www.moex.com/a5119), thus speeding up the development process. Until now, the Issuer had no debt and all investments carried out by reinvesting profits.
The implementation of a comprehensive 5-year strategy will enable Issuer to become a market leader and show a manifold increase in revenue and net profit level EBITDA margin not below 50%.
The Revenue (in million RUB)
Company Svetofor in 5 years – the growth points
• The aggressive growth Strategy of penetration of educational IT platforms to other training centers with the help of the sales Department with the fee for (1) a signed contract of the student and (2) access to the platform of the student;
• Further development of e-learning platform launched in 2015;
• Opening 7 studios in St. Petersburg for online streaming of the lectures in 11 time zones in Russia, as well as opening their own training centers in the less competitive regions.
• Agressive marketing for commercialization of research results and market research aimed at promoting the services of the Issuer into new markets.
• Opening new offices in order to start building a new network in the Moscow region to reach a market leader.
The predicted result
It is worth noting that for all time of existence of the Issuer was profitable, with a high level of profitability on EBITDA.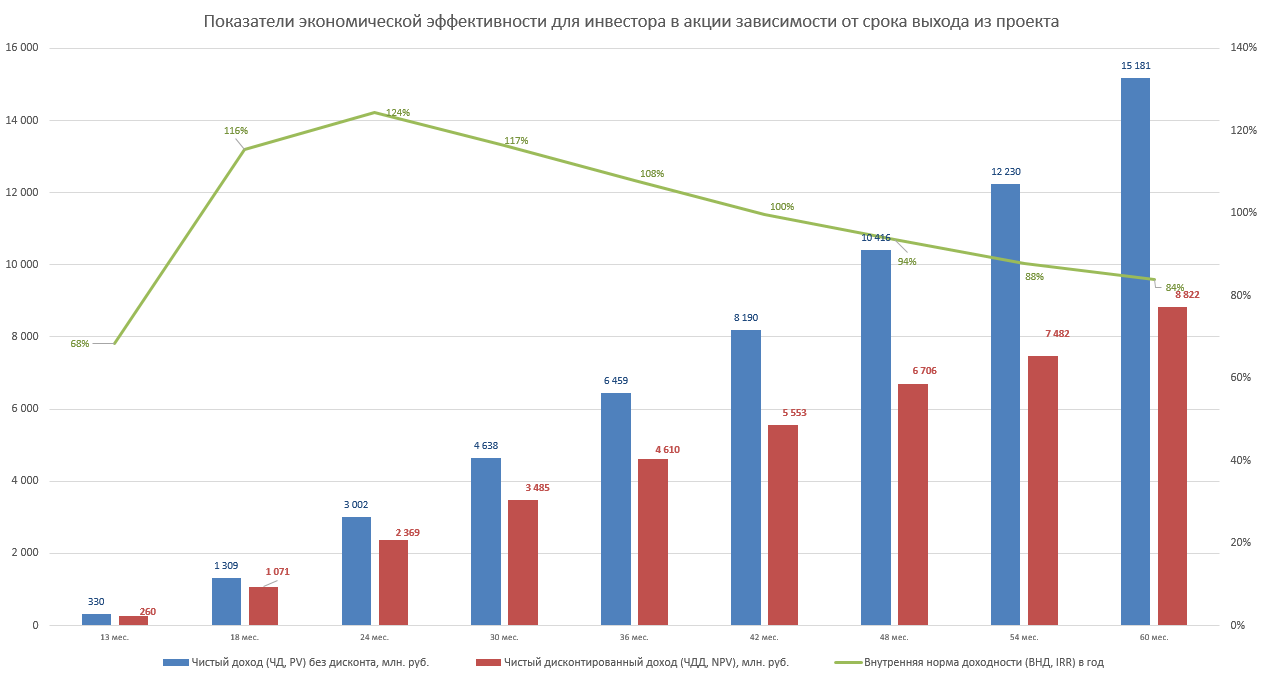 Saint-Petersburg, Leningrad region and Moscow and Moscow region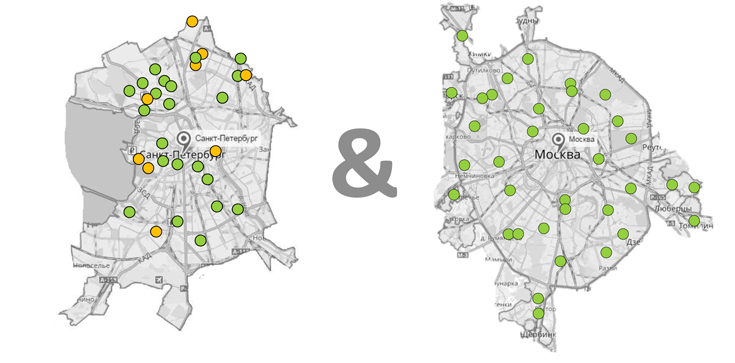 Map of the Federal presence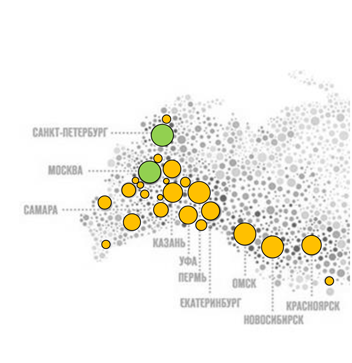 Its own Network of training centers "Svetofor" (incl. indoor Playground)
Driving schools connected to online platform