The Group of companies "Svetofor" today
Group of companies "Svetofor" today - is: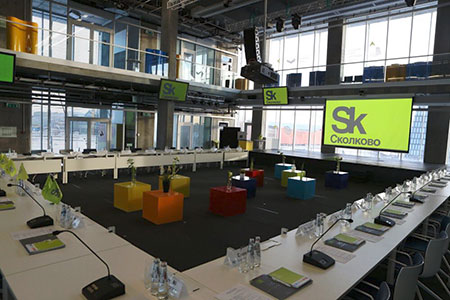 Today company AO «Svetofor Grupp» is a resident of innovative center "SKOLKOVO" and is a high-tech IT company, which provides high-quality and tech training services people profession driver (of any vehicle category) into technologically new level, tailored to the individual psychophysiological characteristics of each individual student. Development company in the field of remote the training was highly appreciated by the Agency Innovation in Moscow. The company has serious operational basis, allowing her to function effectively. Company profitable and has huge potential growth. The profitability of AO «Svetofor Grupp» for EBITDA is 68% at the end of 2018. The company has proven and proven effective business model with an emphasis on remote educational technology, based on the analysis of individual behavioral characteristics of the users on the basis of artificial intelligence, which the company plans maximum scale, after the IPO in 2019.

Now in GK the Svetofor are more than 100. Revenue of AO «Svetofor Grupp» by the end of 2018, Totaled 235 million. Net profit of 109 million RUB EBITDA – 160 million. the Company is reporting according to the international standards of financial reporting (IFRS). Each year, the company conducting an independent audit. AO «Svetofor Grupp» has the certificate for compliance with ISO standards (in Russia is more common the reference to GOST Ricey) - a document confirming that the company's system administration(management) successfully passed audit by an independent body system of voluntary certification on compliance requirements formulated in international regulations.
In 2019. the company plans for IPO on IIM MICEX to implement its 5-year development strategy. Today you have a unique opportunity to become shareholder of the company by buying its shares.